Live Differently in 2015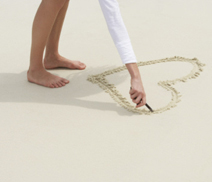 New Years resolutions are a chance for a new beginning, a fresh start and a new you. This time… make a forever resolution. This year, live inspired.
Now: Consider making heart-felt resolutions for a more influential life. Try focusing on progress not perfection. Look inward to reflect on the things you want to change.
Here are some ideas of heart-felt resolutions to live by: find out who you are, be less selfish, love more, judge less, and live without regrets.
Forever: Take care of yourself, no matter what the time of year is. Visit us regularly for chiropractic care and let us support you in your journey toward a new and healthy you. We're always here to help!
Work towards a lasting life of health and wellness and choose to live a more vibrant life, this year and forever. Remember, one year from now you'll wish you would've started today.
The Best Cure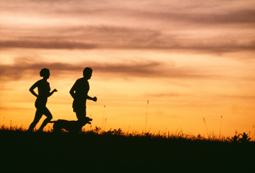 You've probably heard that "an ounce of prevention is worth a pound of cure."
It's true. The best cure is prevention.
So, take care of your health each day and make it easier for your body to stay healthy so you feel great! How?
Diet. Avoid refined sugar and eat more fruits and vegetables.
Exercise. Stay active everyday to boost your immune system.
Sleep. Get adequate, high-quality rest so your body can recover.
Hydration. Drink enough water throughout the day.
Vitamins. Talk to me about which vitamins can help boost your immune system (zinc, vitamin C, etc.).
Chiropractic Adjustments. Last, but certainly not least, keep your spine aligned properly.
With regular checkups for you and your family, your nerves and entire body can function as designed.
Set yourself up to always be at your best.
Talk to us to learn more ways to stay active and vivacious year-round.
Curb Your Cravings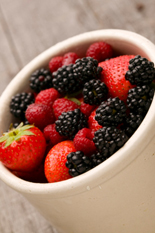 We all know those nights when you're home with a sweet tooth but you don't want to eat lots of processed sugar that will make you feel guilty. We've put together a delectable list of healthy alternatives to satisfy your cravings without ruining your diet.
Sweet ideas for when you're:
Hungry: Sliced banana with peanut butter and a few dark chocolate chips
Feeling light and fit: Greek yogurt, berries, organic maple syrup and almonds
Entertaining: Fruit of your choice dipped in dark chocolate fondue
Bored: Air-popped popcorn drizzled with honey and cinnamon
Craving cozy: Hot-cocoa made using unsweetened coconut milk and cacao powder
In a melancholy mood: Chai-tea with a splash of milk (and a biscotti)
Under the weather: Honey lemon tea
As you shun refined sugars, you will appreciate the subtle natural flavors that emerge. So go ahead, indulge in a healthy treat and enjoy every delicious moment!