The Art of Chiropractic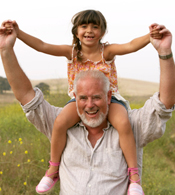 Curious how I shape and mold your care plan? How many visits and how frequent should they be? This is where experience and the "art" of chiropractic come into play.
During the exam, your condition, your age, lifestyle, attitude and many other factors are evaluated, recorded and compared with similar cases. Each plays a role in the recommendations we make for the first phase of your care.
A plane needs enough speed to take off. So too with our initial recommendations: If the visits are too far apart, we won't create enough momentum to reverse the downward trend. If the visits are too frequent, the body doesn't have enough time to put the adjustments to use. There's a real skill in picking the right balance between too frequent and not frequent enough.
Sometimes we may need to re-evaluate, but the goal is always to help you achieve true wellness.
---
7 Simple Secrets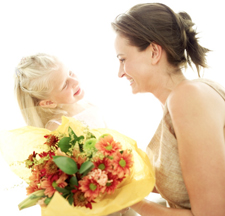 This year, treat your mom to the happiest day with a few secrets we thought were too good not to share:
1. Save your money, homemade gifts are the best (a drawing or card).
2. Moms crave a day of relaxation so stay in and enjoy your home (spa day at home, movie and popcorn).
3. Take over the kitchen and give her a day off (breakfast in bed or cook dinner).
4. Alone time is heaven, but just a little (time to take a bath or read a bit).
5. You can't give your mom enough hugs, keep them coming.
6. Tell her how much she means to you and why (wait for the happy tears).
7. A visit to the chiropractor to keep her feeling her best!
Remember, the best gift for mom is the gift of you.
---
A New "Twist" on Cardio at Home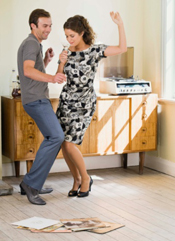 Can't get into those yoga positions? Weight lifting just isn't your style? Want to get some cardio in all while staying at home? Twist and Shout!
Research recommends that we get 30 minutes of moderately intense activity daily. Did you know you could burn between 200-400 calories in just thirty minutes of continuous dancing? So stay home, save money and set the stage for an invigorating dance session:
• Dance around the living room with your kids to everyone's favorite songs.
• Watch YouTube videos or put in a dance DVD to learn new moves with your friends or family.
• Home alone? Dance and sing like no one's watching!
Burn calories. Reduce stress. Increase blood flow. Reduce the risk of osteoporosis. Feel Great. Have Fun.
Questions about other ways to get cardio in at home? Give us a call or stop in for some suggestions.