Chiropractic Health and Wellness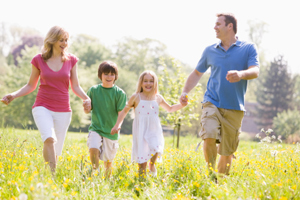 As more and more realize the folly of merely treating symptoms , there is a growing financial and social movement towards not just good health, but wellness.
Chiropractors have been beating the wellness drum for more than a hundred years.
Since its inception in 1895, chiropractic care has focused on the nature of true health and well-being. Both require a sound nervous system, free from interferences, offering an undistorted line of communication between the brain and body.
Dorland's Medical Dictionary and the World Health Organization define health as… "optimum physical, mental and social well-being, not merely the absence of disease or infirmities."
In other words, you can lack health and yet not display any obvious symptoms. Undetected cancer and the early, presymptomatic effects of tooth decay are simple examples. Catching these and countless other health issues early is less expensive, both financially and physically due to the toll it takes to recover one's health.
Read on to learn more about chiropractic health care »