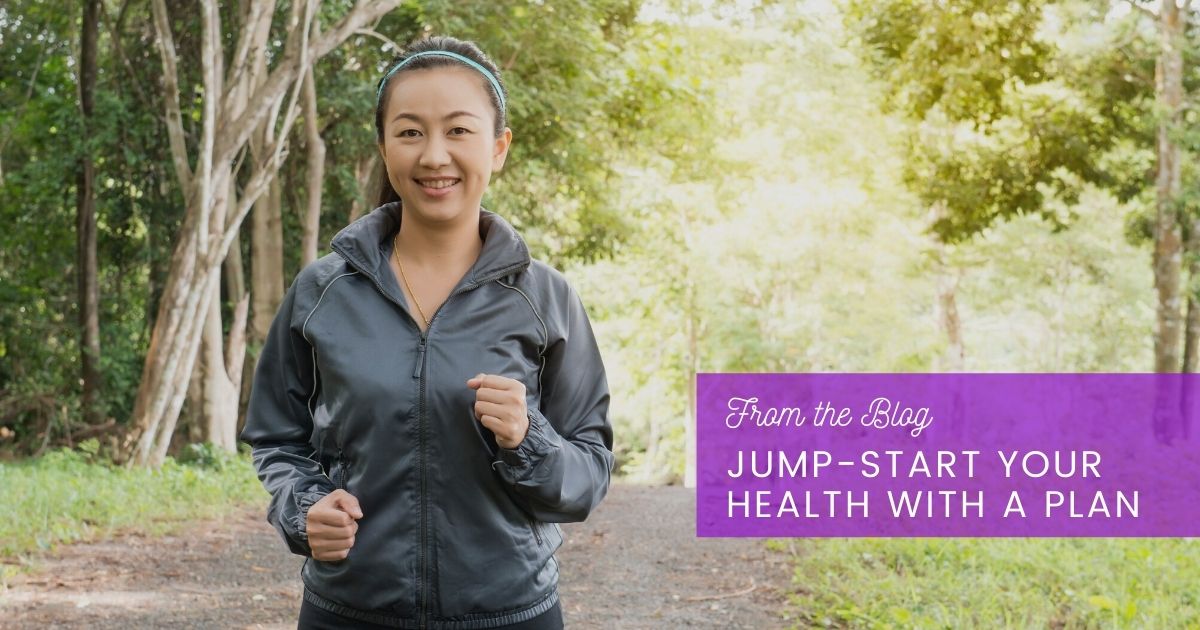 It's no secret that the choices you make every day have an impact on your overall health. Are you making time to eat well? To exercise? To relax and focus on your mental health?
One of the hardest parts about making wellness a regular part of your day is carving out the time to do so. That's why having a dedicated plan to move forward and get healthy can make all of the difference.
Here are a few things that can help you get your plan in place.
Start with a goal that fits your needs. Make sure it's something that's attainable, yet compelling. If you want to lose 50 pounds, instead set out to lose an initial 20.
Achieve change by making good choices. Identifying the choices that can help you reach your goal is a big part of attaining it. If you want to lose 20 pounds, making healthier eating choices is a great place to begin.
Identify obstacles. Making yourself aware of challenges early on can help you have a plan to overcome them. For example, if you have a dinner party coming up but want to make sure you stick to your eating plan, offer to bring a healthy dish to pass so you have something that fits within your goal while still enjoying time with friends or family.
Reward yourself along the way. If you're planning a month-long goal and are sticking to your benchmarks every week, consider a weekly reward leading up to the completion of the goal. This will entice you to keep working hard while allowing you to splurge on yourself along the way.
Have a health goal we can help you with? Feel free to reach out to our practice to book an appointment.