Activator Technique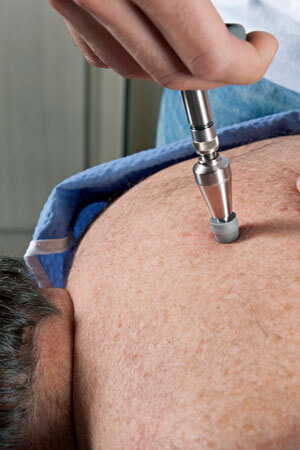 We're proud to use one of the most popular "low force" chiropractic techniques in the world. With the Activator handheld instrument, we can provide precise, gentle adjustments where and when you need it most.
This technique is often ideal for patients of all ages and walks of life. Children love how low-force it is, and seniors can comfortably be adjusted without any pressure or twisting.
We know you'll love it as much as we do!
What to Expect
The Activator Adjusting Instrument is a handheld spring-loaded tool that delivers a consistent low-force, high-speed thrust.
Because it's many times faster than adjustments delivered by hand, the body rarely tightens to resist, making adjustments comfortable and effective. It's also helpful for adjusting elbows, wrists, knees and other joints of the body.
The best part? If you're nervous about 'cracking', don't be–there's no popping sounds to be heard in this type of adjustment.
The Follow Up
After your adjustment, we retest to make sure changes have been produced. Testing afterwards helps us deliver high-quality care and high levels of patient satisfaction.
Frequently Asked Questions

Some patients find relief immediately after a single visit. Others with chronic issues feel better after continuous care for weeks or even months. We'll always be evaluating your progress, and recommending visit frequency or making changes to your care plan as needed so that you experience the best results possible.

In some instances it is! We'll gladly verify your benefits and let you know before care ever begins so you have a full idea of the financial obligations–we never want you to feel surprised.

Absolutely. We believe in making care custom for each patient. If we believe the Activator in addition to another method will be most beneficial for you, we'll let you know.
Schedule Your Visit
If you're interested in a gentle, advanced chiropractic adjustment that's built for all ages and stages of life, we're here to help. Contact our team today to book your first appointment. We look forward to seeing you in the practice soon.